Filter by Category
A Gift Certificate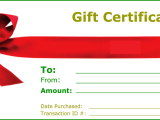 A Gift Certificate

Next session starts Jan 16, 2018
Gift Certificates can be purchased beginning December 11, 2017 - and redeemed at time of registration.
Have a Gift Certificate?
Review our list of classes and schedules (we are constantly adding and changing our classes).
See a class that interests you - Register - Use your Gift Certificate for payment.
All Gift Certificates are good for one year From date of purchase.
Your Gift Certificate will be emailed to you.
Thank you!